MaxxCharge has installed a brand new 55″ Screen charging station at the stairs going into the Gym area. Thanks to Brian and his team for being so accommodating and helping their customers keep a full charge while working out. Never leave or enter the gym on an empty device. Happy Charging !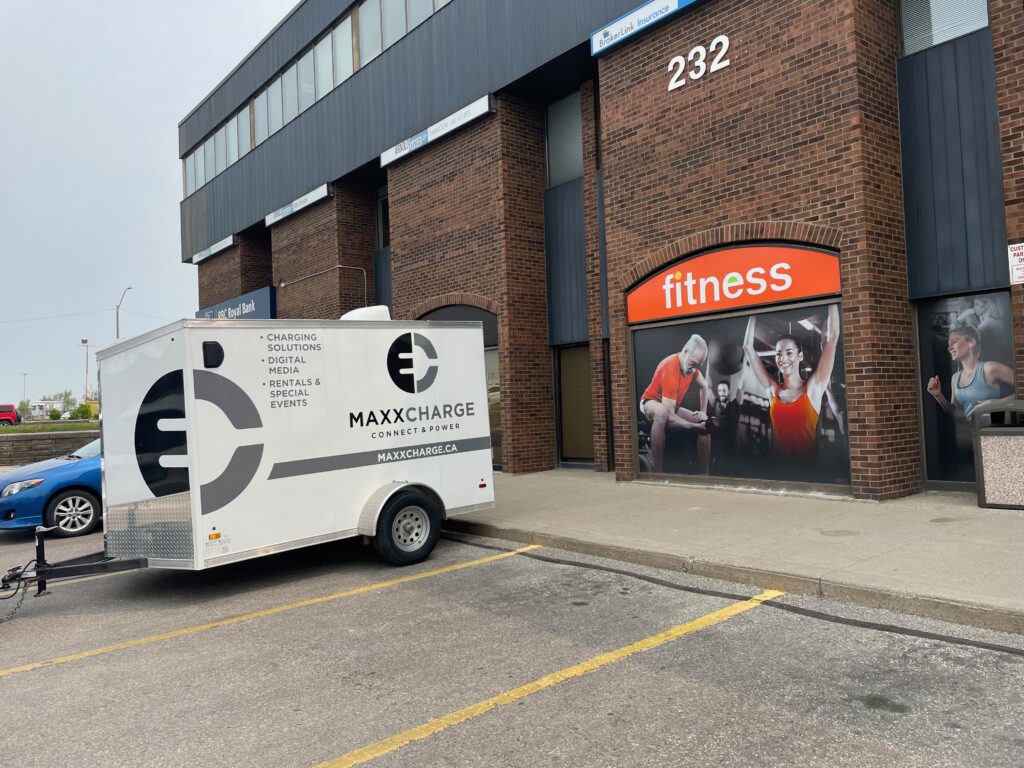 Fitness Facility
Wellness Centre, Athletic Club, & Gym in Georgetown, Ontario
Proud to boast our modern 11,000 sq. ft. fitness facility. We've put a significant investment into brand-new fitness equipment and comprehensive renovations so you can enjoy the benefits of a modern full-featured fitness and exercise club.
Cardio Equipment
Cardio training, also known as aerobic exercise, improves your body's endurance and efficiency. Through cardio training your lungs will absorb oxygen better, your heart will pump more blood with fewer beats, and you'll have an increased supply of blood to your muscles.
You'll also get remarkable results including weight loss, improved mental health, disease reduction, and even an increased life span! With benefits like these it should come as no surprise that The Bao Institute has a complete array of cardio equipment from industry leaders like Epic and NordicTrack, including:
Brand-new industrial sized treadmills with nearby televisions
Elliptical trainers
Step trainers
Spinning bikes
Rowing machines