Maxxcharge will be the exclusive charge partner for the Toronto Golf & Travel Show. Come check us out: February 7th – 9th – International Centre, 6900 Airport Road Hall #5, Mississauga, ON.
FRIDAY, FEBRUARY 7TH 2020: 12:00PM – 6:00 PM
SATURDAY, FEBRUARY 8TH 2020: 10:00 AM – 5:00 PM
SUNDAY, FEBRUARY 9TH 2020: 10:00 AM – 4:00 PM
With a number of exhibitors featuring golf equipment, golf courses, FREE golf rounds, all-inclusive golf vacations and travel options, demonstrations and onsite lessons, the Golf Show is the pre-season destination for lovers of the game.
CLICK HERE for more details. See you there!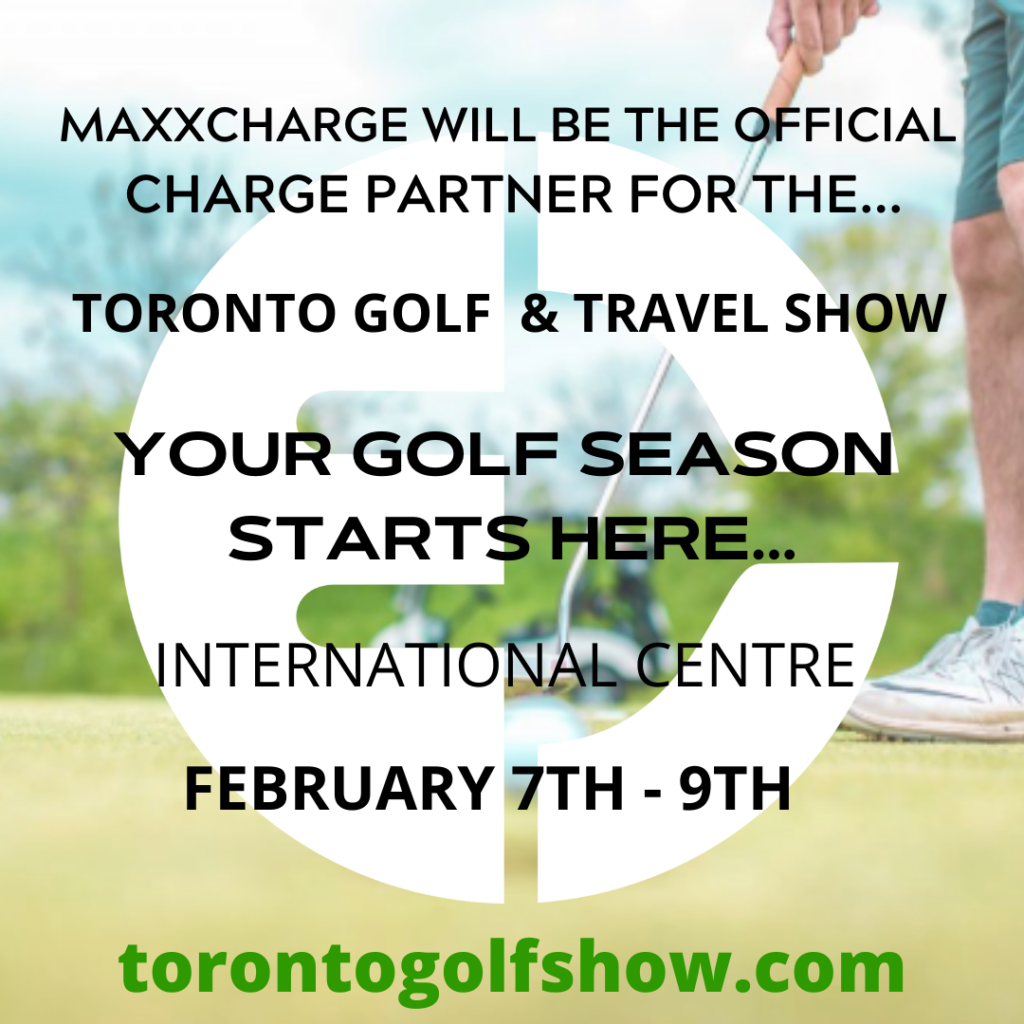 v