Become a part of the MaxxCharge Network !
Helping customers charge since 2015
TV & Charge Networks
We are currently building and expanding a digital footpring of charging stations that provide a digital marketing platform for advertising.
Charging Solutions
Our charge stations are the industry's most robust and reliable products. Installations include  malls, hospitals, offices, fun zones and special events are just a few areas we are experts in. 
We provide innovative ways to market your business on our maxxcharge network. If you are looking to advertise please contact us for more info. 
Approach
Professional Grade Charging Stations
All of our charging stations come with a 20″ and 55″ Screen, and 8 Charging ports for iPhone, Android and other devices. The 55″ Screen comes with 3 Wireless charging ports.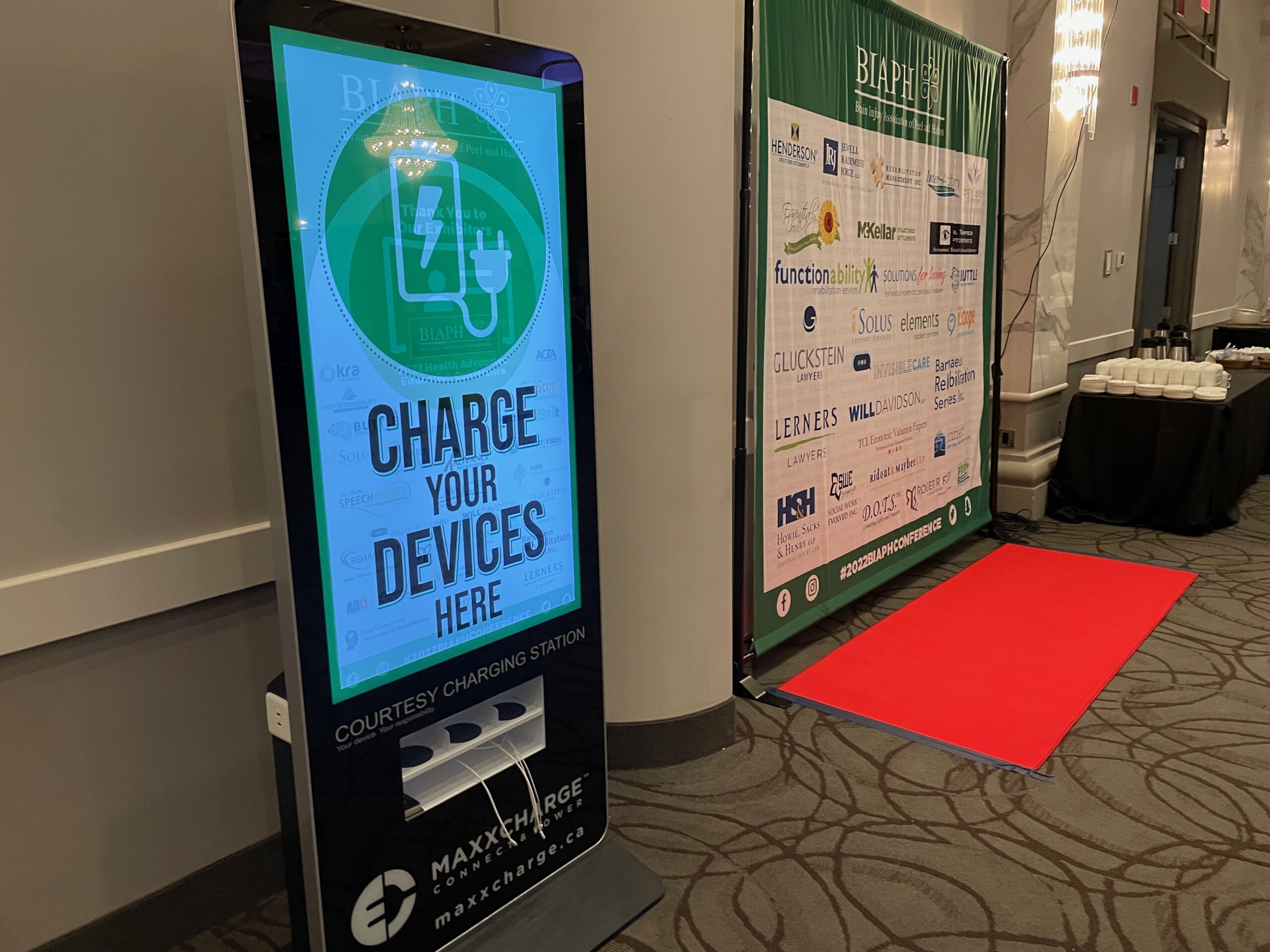 We help you create your own local business that provides income every month.
See more about becoming a charge partner today ! 
More information Our Mission is to help charge the nation
We are always working to ensure your business is successfull with us.
TESTIMONIALS
What People Are Saying
We have been working with MaxxCharge and Scholz Mobility for many years, they provide great professional service and always available to take my calls.
At our Gym everyone uses the charging stations, its always full. Thanks so much to MaxxCharge for providing our customers piece of mind and connectivity.
Office
55 Sinclair Ave Unit #12
Georgetown,  L7G 4X4
Ontario, Canada
Hours
M-F: 8am – 6pm
S-S: Closed