Hospital Network
Providing Charging and Marketing Solutions when it matters most ! 
Videos
See below our Hospital Products 
Powering healthcare organizations with improved patient experience & satisfaction.
Our program provides both a charge for your customers and customized marketing solutions that drive revenue for your hospital. We take care of the installations and the maintenance on all products. Leave the charging up to us ! 
[et_pb_shop type="product_category" include_categories="26″ _builder_version="4.3.2″ custom_margin="|-3px||||"][/et_pb_shop]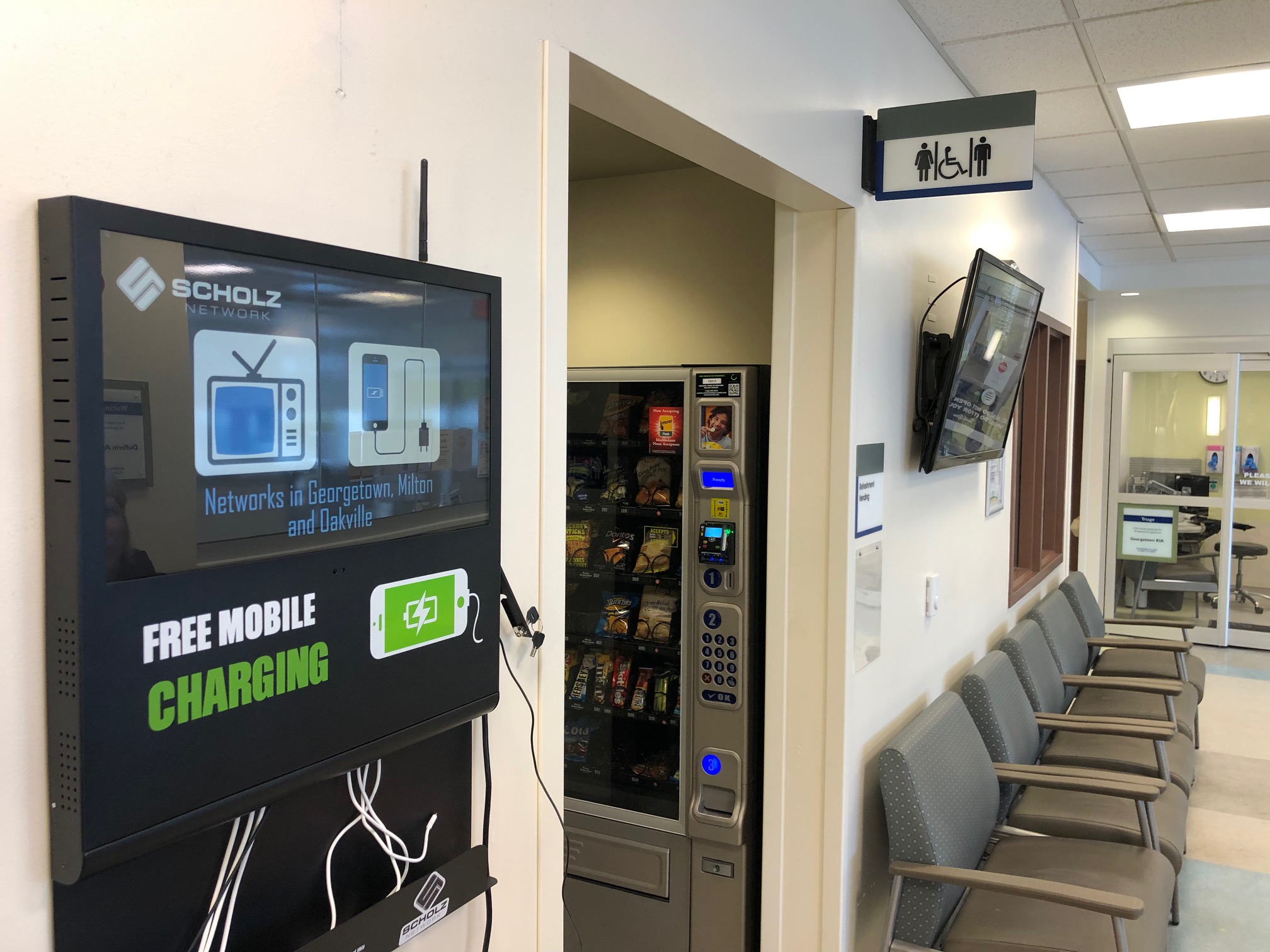 Speak to a sales professional
When setting up charging solutions for your hospital we have the experience and the products to fit any application. Keeping patients connected during their time of need is our TOP priority. 
Articles
Most Popular Posts
MaxxCharge has installed a brand new 55" Screen charging station at the stairs going into the Gym area. Thanks to Brian and his team for being so accommodating and helping their customers keep a full charge while working out. Never leave or enter the gym on an empty...
Please visit Georgetown marketplace "March break in the court". Spend time with your family and Attend following events: Face Painting Magic Show Crafts Science show Sciensational Snakes Birds of prey
Community Living- https://clnh.on.ca/ Corks Winery- https://corkswinery.com/ Carpet Barn Carpet One- https://www.carpetbarncarpetonegeorgetown.com/ Desjardins- https://mikefrancis.ca/ FVP Personal Injury Lawyers- [email protected] Ginger Homes-...